​
​
​
​
Kingfisher International are specialist designers and manufacturers of precise, accurate handheld fiber optic testers.
Our test equipment is used in all phases of fiber optic manufacture installation and maintenance, across: telecom, datacom, wireless, defense, aerospace, automotive, manufacturing, AV, and research.
Our mission is to advance fiber optic networks. Our 'solutions' are designed to be elegantly simple, productive, and smart - providing real confidence, with affordable and practical equipment that works in the field. We maintain the industry's widest capability around loss testing, in both niche and mainstream applications.
Based in Australia since 1986, Kingfisher products are globally acclaimed, and Australian made - with a global distribution & support network spanning over 70 countries.
​
​
​
​
​
​
​
​
​
​
​
​
​

​
​
​
​
​
​
​
​
​
​
​
​
​
​
Users of our testers report many in-depth operational benefits. Our testers simplify their projects through:
​
Improved staff morale, with equipment that's easy to use, easy to learn with, flexible, reliable, and makes sense.

Quicker training & on-boarding, with everything you need to ramp up less experienced staff to operate effectively.

Greater flexibility, The same training & techniques work across many capabilities; service providers, enterprise, data-center, etc.

Quicker problem diagnosis & less test errors, as our products encourage better understanding of fundamentals and fault-finding principles.

Better network reliability & easier upgradeability, better network ROI for your customers, and reduced service calls.

The capability to easily handle any unusual or new customer requirements, backed by our wide variety of consistent and interoperable testers.

Flexible ramp-up, with global ex-stock availability, and wide cross-compatibility between different device generations and ranges.

Significantly less back-office report manipulation. Our excel/open data format based professional reporting has: Integrated data security, great default/standards-based reports, advanced custom reporting, label/text printing, and even easy system-level data integration.

Greater credibility, with test data security and secure report generation, backed by our globally recognized brand.

An end to the tyranny of expensive 'integrated solutions' (which hide key technical details, fail at edge-cases, can't handle new technologies or non-standard configurations, and require expensive proprietary calibration or software upgrades).

Ease of maintenance, with long calibration periods, expert user support, fast (fixed price) service turn-around, open standards, and lifetime free software updates.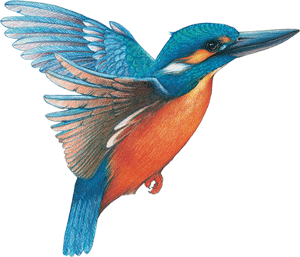 Optical Fiber Testing Equipments
Kingfisher International Products